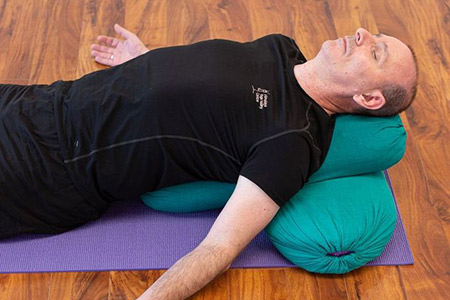 A class to relax, with a couple of supported yin yoga poses to make your body loosen and release tension, followed by a scripted Yoga Nidra session, which will reduce anxiety, will help manage immune function, blood pressure and induce restful sleep.
Suitable for: This class is open to all levels.
Effects: This class is a total rest for the mind and nervous system and is proven to be a wonderful way of relieving stress. 1 hour of yoga nidra is considered to be as restful as 4 hours of sleep.